The 2016 edition of Cedar Rapids Restaurant Week, dubbed The Hungry Games, was all about competition. The area's most popular restaurants served up special menu items all week in an effort to earn Facebook votes from dinners.
Need Pizza, Lion Bridge Brewing Company, Bata's Restaurant and Zeppelins Bar & Grill earned the most votes and advanced to The Dinner of Champions to compete for the hardware and bragging rights.
Nearly 250 foodies attend The Dinner of Champions event at The DoubleTree Convention Complex. The room looked like a scene from the film and characters that were dressed the part by Iowa Fashion Project brought the experience to life. President Snow would have approved.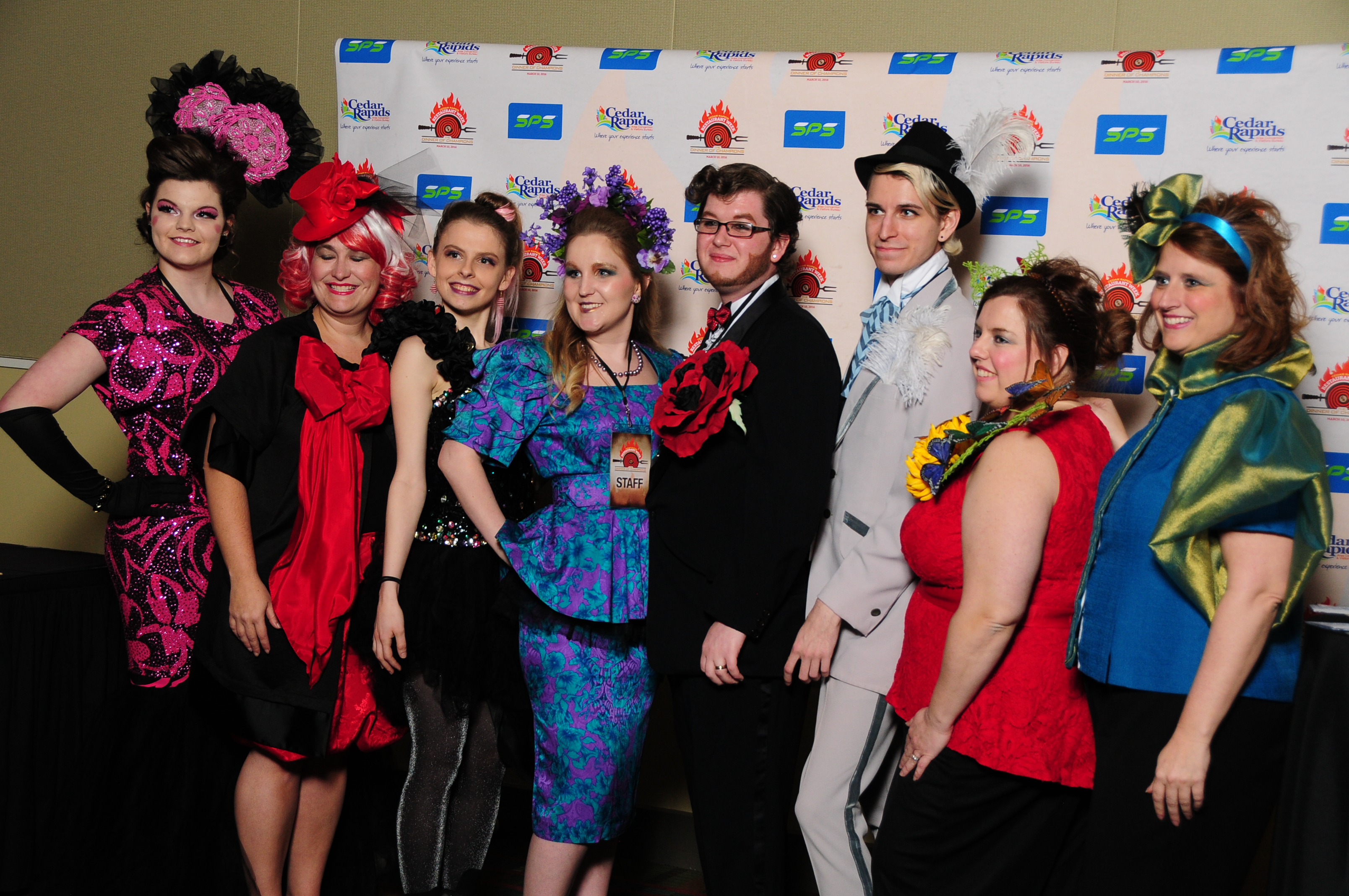 There were themed districts, games, signature cocktails by local favorites Cedar Ridge Distillery and Bleu Vodka as well as culinary demonstrations. However, the headliner of night was without question the amazing food. All four restaurants and the hosting DoubleTree 350 First brought their A-games. Taste buds and minds were blown!
Need Pizza served guests their signature New Haven pizza topped with an assortment of local toppings. 350 First featured braised short ribs, seared polenta, lobster timballe with a veal demi-glaze and onion straws. Lion Bridge prepared a local pork tenderloin brined in their gold medal award winning beer served with smoked apple, puffed couscous in pork fat chili vinaigrette with mustard cream and Sutcliff Cider Glaze.
Bata's beat out Lion Bridge in a very close vote for Victor of Pork with a show stopping dish; duck fat poached pork shoulder, smoked black bean puree, avocado tartar, cojita cheese crumble, squid ink tortilla chip, citrus crema, pickled watermelon rind, and chili-soy caramel.
Zeppelins sticky soy beef short ribs with pickled fennel and chilies, goat cheese-whipped butternut squash, wok-seared brussels sprouts with cashews and white truffle-green onion pesto received the most votes on the night and they were crowned Victor of Beef and overall Victor of The Hungry Games.
The biggest winner on the night however, was the Cedar Rapids culinary scene. The Hungry Games and The Dinner of Champions was a proper celebration of how appetizing our city has become. There are so many fantastic unique dinning experiences in the area that deserve this type of showcase.
Go CR will be bringing you plates full CR dinning coverage in the months to come. Stay tuned!